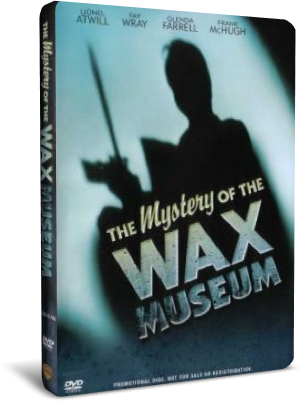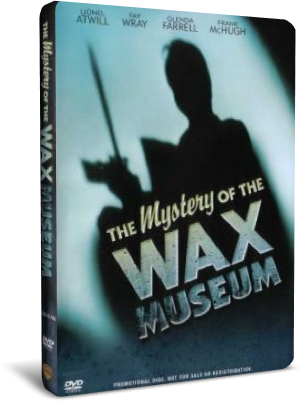 Uno scultore aveva allestito un museo di maschere di cera a Londra che è andato distrutto in un incendio doloso. Sconvolto, si trasferisce in America dove continua a fare maschere di cera, ma ricalcandole su cadaveri che si procura. Poi gli viene l'idea di colare la cera sulle persone vive.

TITOLO: Mystery of the Wax Museum
ANNO: 1933
GENERE: Horror, Thriller
PAESE: USA
DURATA: 77 Min
REGIA: Michael Curtiz
CAST: Lionel Atwill: Ivan Igor, Fay Wray: Charlotte Duncan, Glenda Farrell: Florence Dempsey, Frank McHugh: Jim, Allen Vincent: Ralph Burton, Gavin Gordon: George Winton, Edwin Maxwell: Joe Worth, Holmes Herbert: dottor Rasmussen, Claude King: Mr. Galatalin, Arthur Edmund Carewe: Professor Darcy, Thomas E. Jackson: detective, DeWitt Jennings: capitano di polizia, Matthew Betz: Hugo, Monica Bannister: Joan Gale
MUSICHE: Bernhard Kaun, Leo F. Forbstein (direttore della Vitaphone Orchestra)
PRODUZIONE: Warner Bros. e Vitaphone Corporation
DISTRIBUZIONE: ND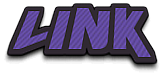 Informazione
Gli utenti del Visitatori non sono autorizzati a commentare questa pubblicazione.